Biography
Internationally celebrated for her interpretations of Wagner, Strauss, Verdi and Puccini, Canadian soprano Adrianne Pieczonka has brought to life such powerful women as Senta, Chrysothemis, Sieglinde, the Marschallin, the Kaiserin, Tosca, Elisabetta, and Amelia on leading opera and concert stages in Europe, North America and Asia.
Adrianne's performances have taken her to New York's Metropolitan Opera, the Vienna Staatsoper, ROH Covent Garden, Paris, Berlin, Madrid, Munich, Frankfurt, Los Angeles and La Scala, as well as at some of Europe's finest summer festivals including Salzburg, Bayreuth, Glyndebourne and Aix-en-Provence under the direction of such conductors as James Levine, Riccardo Muti, Zubin Mehta, Sir Neville Marriner, Claudio Abbado, the late Richard Bradshaw, Lorin Maazel, Nikolaus Harnoncourt, Anthony Pappano and the late Sir Georg Solti.
"Adrianne Pieczonka is a revelation, with a lavishly creamy voice capable of expressing all the emotions that Elektra forbids herself."
Recent Highlights
In May 2019, Adrianne was appointed Chair in Voice at the Glenn Gould School, Royal Conservatory of Music in Toronto. Her duties include giving regular public masterclasses, casting the spring operas and overseeing the voice department at the GGS. She is delighted to mentor young singers as she continues to perform on the international stage.
During the 2019 season, Adrianne performed Schubert's cycle Winterreise at the Teatro Zarazuela, Madrid as well as giving recitals in Vienna, Toronto and Burlington Ontatio.
She portrayed The Marschallin in Der Rosenkavalier at the Vienna State Opera (marking the 1000th performance of this opera at the Vienna State Opera) as well as Madame Lidoine in Poulenc's Les Dialogues des Carmélites at the Metropolitan Opera in New York under the direction of Yannick Nezet-Seguin.
She performed Strauss' Four Last Songs at the Toronto Summer Music Festival in an arrangement by John Greer for piano and string quartet.
To close the 2019 season, Adrianne sang Ariadne in Ariadne auf Naxos at the Vienna State Opera followed by Leonore in Beethoven's Fidelio at the Bavarian State Opera in Munich.
In 2016-2017, Adrianne reprised her highly acclaimed role of Chrysothemis in the late Patrice Chereau's production of Strauss's Elektra at the Gran Teatre del Liceu in Barcelona and the Staatsoper in Berlin. She also appeared as Leonora in Beethoven's Fidelio at the Metropolitan Opera in New York, as Amelia in Verdi's Un Ballo in Maschera with the Deutsche Oper in Berlin and the Staatsoper in Munich, and in the title role of Verdi's Tosca at the Vienna Staatsoper and the Canadian Opera Company in Toronto. In concert and recital Adrianne was heard in Strauss's Four Last Songs with the Vancouver Symphony Orchestra and in Schubert's great song cycle Die Winterreise with pianist Rachel Andrist at Toronto's Mazzeloni Hall.
Adrianne's 2015-2016 season featured performances as Mme. Lidoine in Dialogues des Carmélites with the Nederlandse Oper in Amsterdam, Chrysothemis in Strauss's Elektra at the Metropolitan Opera in New York and at the Deutsche Oper in Berlin, where she also reprised another of her acclaimed roles, Tosca.
The 2014-2015 season featured performances in the title role of Tosca, as Senta in Wagner's Der fliegende Holländer at the Royal Opera House, Covent Garden, Leonora in a new production of Beethoven's Fidelio in Madrid, a role she reprised in another new production, this one at the Salzburg Festival. She also appeared as Chrysothemis in Strauss's Elektra in Munich, with the Bavarian State Orchestra in Zemlinsky's Lyric Symphonie and participated as a jury member for the Hildegar Zadek International Voice Competition.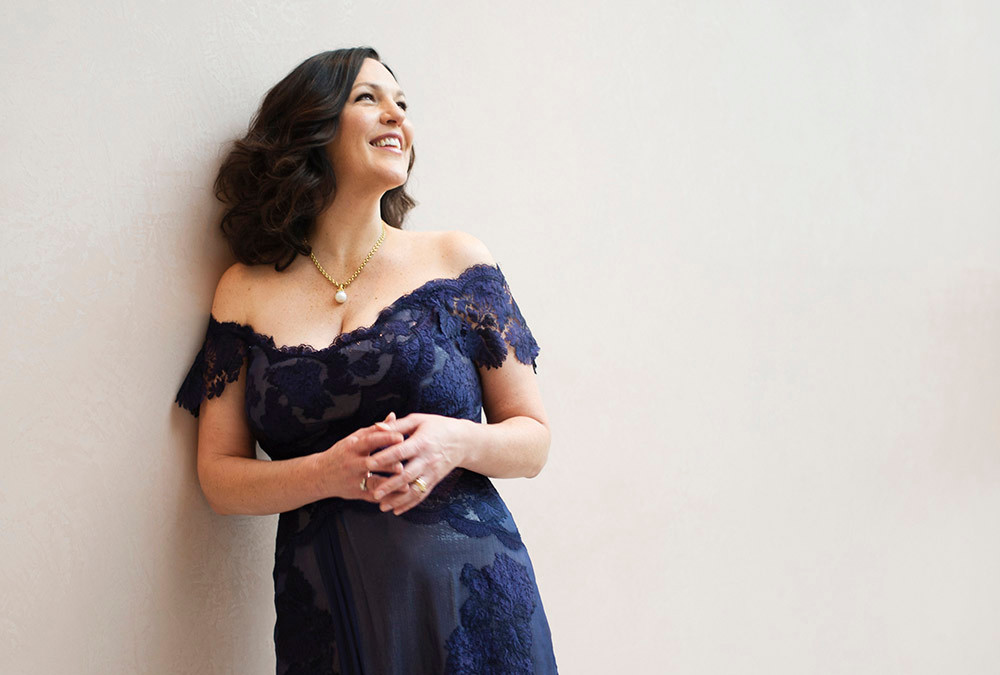 "…her vocal performance was masterful and touchingly expressive. It was a unique experience."
Her portrayals of Senta in Der Fliegende Höllander and Sieglinde in Die Walküre have taken her to some of the world's most famed houses – the Bayreuth Festspiele, Metropolitan Opera, the Canadian Opera Company, Opéra de Paris. Both characters have become signature roles earning her the title as "the Sieglinde of our time" (Die Zeit) and widespread praise for her "masterful and touchingly expressive" Senta (Opernglas). Strauss has also featured on Adrianne's recent calendar including performances as Chrysthemis in Elektra at the Aix-en-Provence Festival, the ROH Covent Garden, and Milan's La Scala, as Die Kaiserin in Frau Ohne Schatten at the Bavarian Staatsoper, Florence and Vienna, the title roles of Arabella in Vienna and Ariadne auf Naxos in Vienna, Toronto, Tokyo, Valencia, Bilbao, and Munich, and as the Marschallin in Der Rosenkavalier in Salzburg, Vienna, and Munich.
"Frenetic ovations greeted Adrianne Pieczonka for her supreme performance. With clear, powerful, contoured high notes and precise dramatic gestures, she was the star of the evening."
Concerts and Recitals
A consummate concert and recital artist, Adiranne has performed on stages in Europe and North America. Last season she appeared in a program of contemporary music including George Crumb's Ancient Voices of Children at Toronto's Koerner Hall and in recital with acclaimed pianist Brian Zeger in Madrid.
Recordings
Adrianne's recently released CD "Adrianne Pieczonka Sings Strauss and Wagner" (Delos) received critical praise – 'the focused sweetness of her soprano sounds as radiant as ever' The Guardian) and 'Ravishing lieder, ravishing performances!' (Gapplegate Classical Music Review). In addition to this new recording, her discography includes the JUNO-Award winning recording of some of Puccini most well-loved arias (Orfeo), Lohengrin (Hänssler Classics), named 2010 BBC Magazine DISC OF THE YEAR/OPERA AWARD, the Juno-Award winning Beethoven: Ideals of The French Revolution (Analekta) featuring Paul Griffiths's tribute to Lieutenant-General Roméo Dallaire The General with l'Orchestre symphonique de Montréal and Kent Nagano, her first solo CD of arias by Wagner and Strauss (Orfeo), Falstaff with Bryn Terfel and Claudio Abbado (DG), Don Giovanni (Naxos), The Complete Orchestra Songs of Richard Strauss (Nightingale), and Die Fledermaus (Nightingale).
Adrianne can be seen on DVD as Chrysothemis in Strauss's Elektra from Aix-en-Provence (BelAir Classiques), as Amelia in the Metropolitan Opera's production of Simon Boccanegra, as the Marschallin in Der Rosenkavalier (TDK)and as Donna Elvira in Don Giovanni (TDK).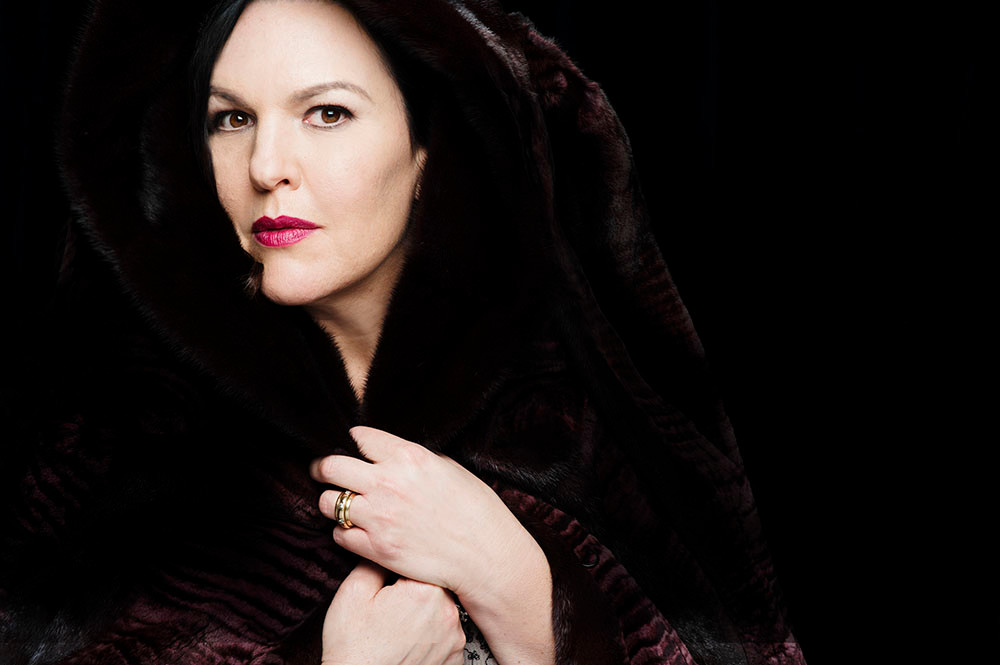 "Adrianne Pieczonka [gave] a captivating reading of Chrysothemis… Pieczonka has a lovely vibrant soprano that soars to grand heights."
Background
Adrianne began her career at the Canadian Opera Company in Lady MacBeth of Mzensk in 1988, returning to that company in 1994 to sing the role of Mimi in La Bohème. In 1989 she joined the Vienna Volksoper and established her home and career in Europe. In 1991 she became a member of the Vienna Staatsoper where she continues to enjoy great success. After living in London for some time, Adrianne returned to live in Toronto in 2005, where she continues to make her home.
Adrianne is an Officer of the Order of Canada, the recipient of the Queen Elizabeth II Diamond Jubilee Medal and was named a Kammersängerin by the Austrian government. In May 2013, she was named an Honourary Fellow of The Royal Conservatory of Music and in 2014 she received the Paul de Hueck and Norman Walford Career Achievement Award. Adrianne holds Honorary Doctorates from her alma mater, the University of Western Ontario, and McMaster University.